Those who are making content relevant grow their revenues.
Those who are making content relevant grow their revenues. Readers of your content will have an additional way to interact and be engaged with your content through a digital layer. Readers will be able to journey across, with ease to the additional media platforms that your brand has all the time, gaining value from your original content.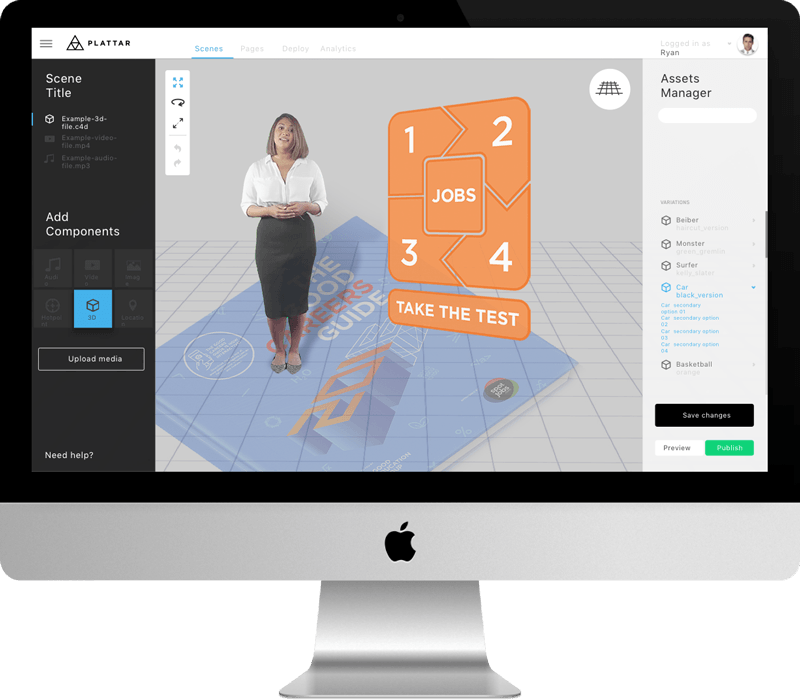 Features
Our product template includes these Features:
3D and 2D content
Video and Audio Content
Promotional deals and Special offer integration
Social Media Integration
Basic Game Mechanics
Ability to integrate with existing marketing collateral
Powerful Analytics
Realtime management and deployment of new content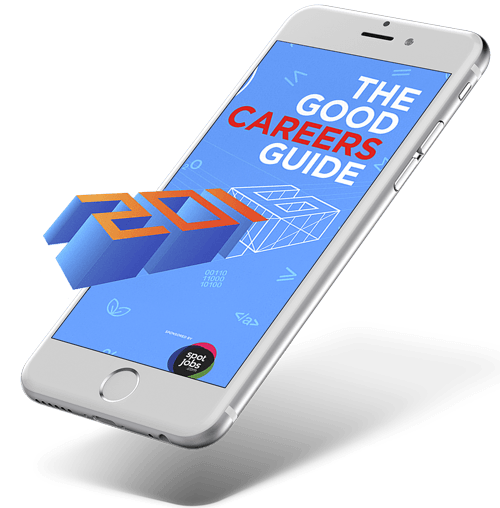 Benefits
By utilising Plattar publishing companies can:
Meet marketing objectives through driving consumer interest
Increasing sales and engagement
Increase Ad revenue
Improve brand awareness
Generate viral interest
Position your brand and stand out as an industry thought leader.
Easily tailor messaging for different target audiences
Understand what's working for you and adapt accordingly with real time analytics feedback

Case Study
Good Education saw the opportunity to bring Augmented Reality to their publication Good Careers Guide by creating an engaging and interactive experience for students to learn more about their options for employment.
The results were:
1,000 app downloads
The ability to track student interactions with each of the pages as you would with a website
Clear metrics on the effectiveness on their customer's advertising spend
A new revenue model enabled