Augmented Reality connects and blends media to create an interactive experience. It allows for the effective communication of 3D space in an innovative, exciting and engaging way that Real Estate is ideally suited for.
By leveraging already existing data, Augmented Reality allows us to display a wealth of knowledge to potential buyers to provide them with everything they need to make that call to your team.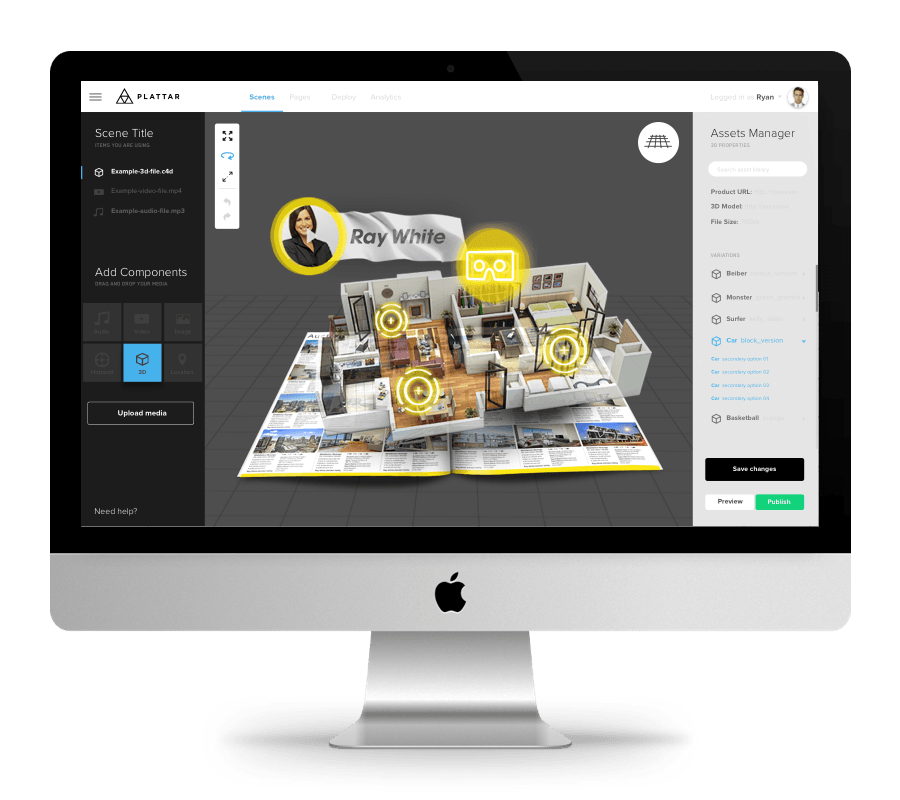 Features
Our Real Estate solution can feature:
3D property visualisations
Augmented image showreels
Video and Audio Content
360 Degree images
Interactive neighbourhood maps
Links to Real Estate Agents and Agencies
Agent profiles
Social Media Integration
Real time content management and deployment
Powerful Analytics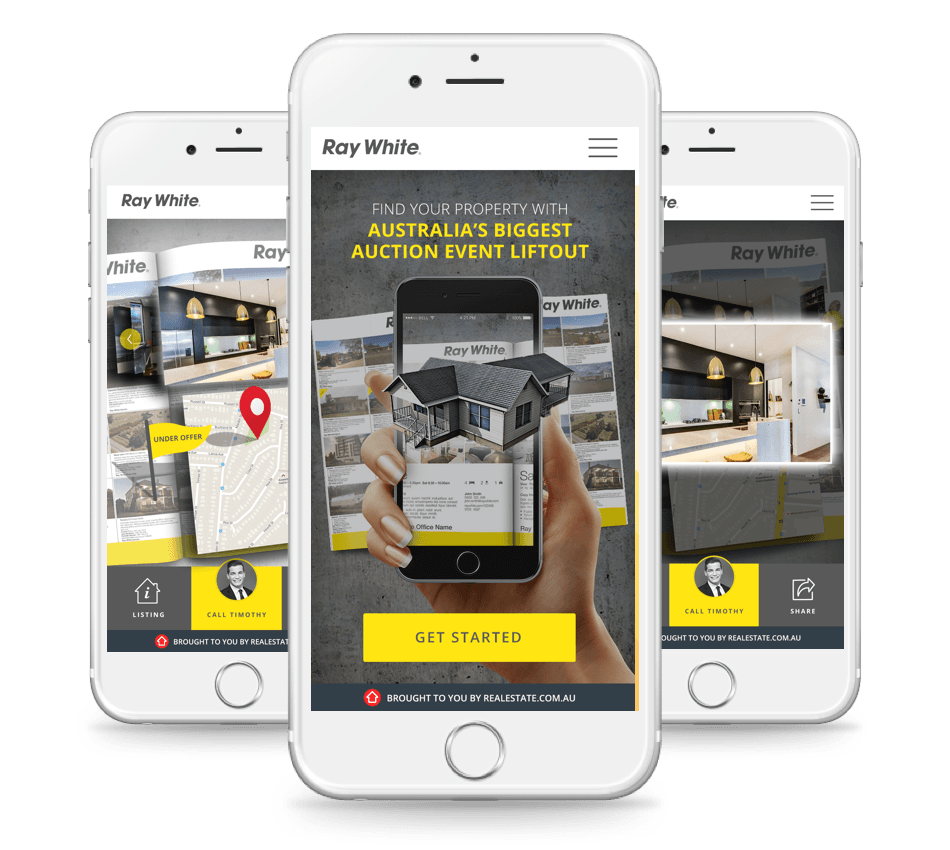 Benefits
Utilising Plattar means Real Estate companies can:
Visualise a property and its features in 3D
Improve confidence in purchases and drive sales
Let buyers prequalify their interest and trust in a property that isn't yet completed
Drive engagement and active buying behaviours
Add excitement to the task of hunting for a property
Allow customers to experience a property when it suits them

Case Study
We partnered with Ray White, REA and News Corp to bring something new to Real Estate. Providing a bridge between the digital and print real estate mediums, Plattar created the ultimate property selling tool. Check out the video to find out more.
The results were:
30% increase in calls to agents during the campaign

Customer engagement on Social Media