Create a powerful enabling tool for both your customers and sales team.
Customer have a more informed purchasing decision, increasing sales and reducing returns. Furthermore, empower your sales team by helping them showcase your product features and benefits.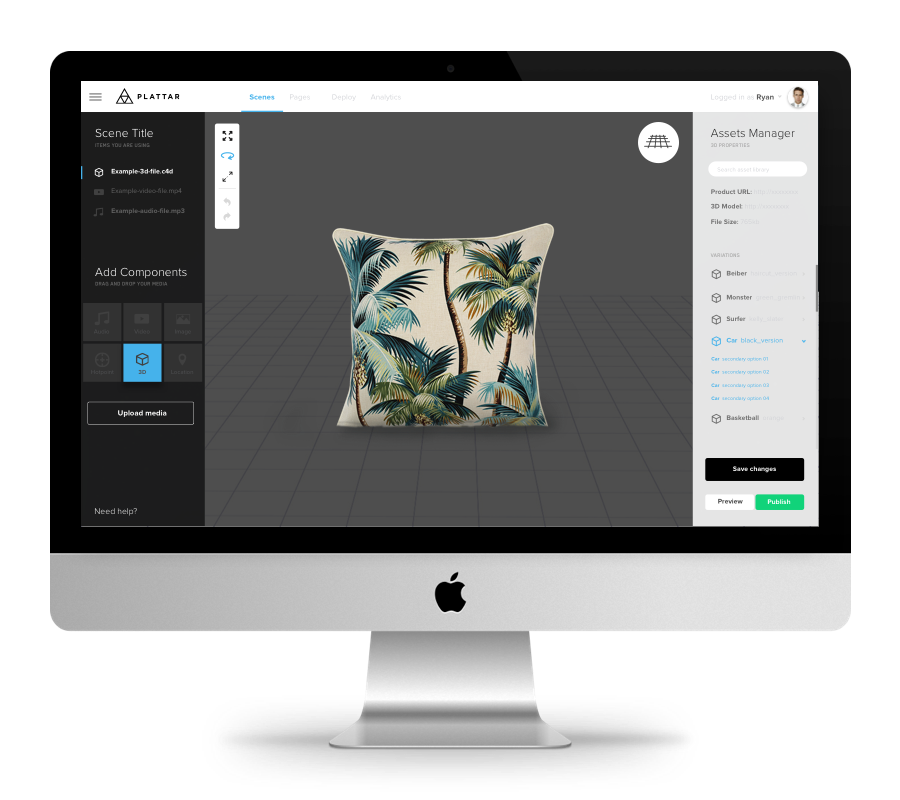 Features
Our furniture and homewares product template includes:
Augmented Product Viewer
'Buy Now' Options
Product colour changes
Social Media Integration
Interactive store finders
Real-time management and deployment of new content
Powerful Analytics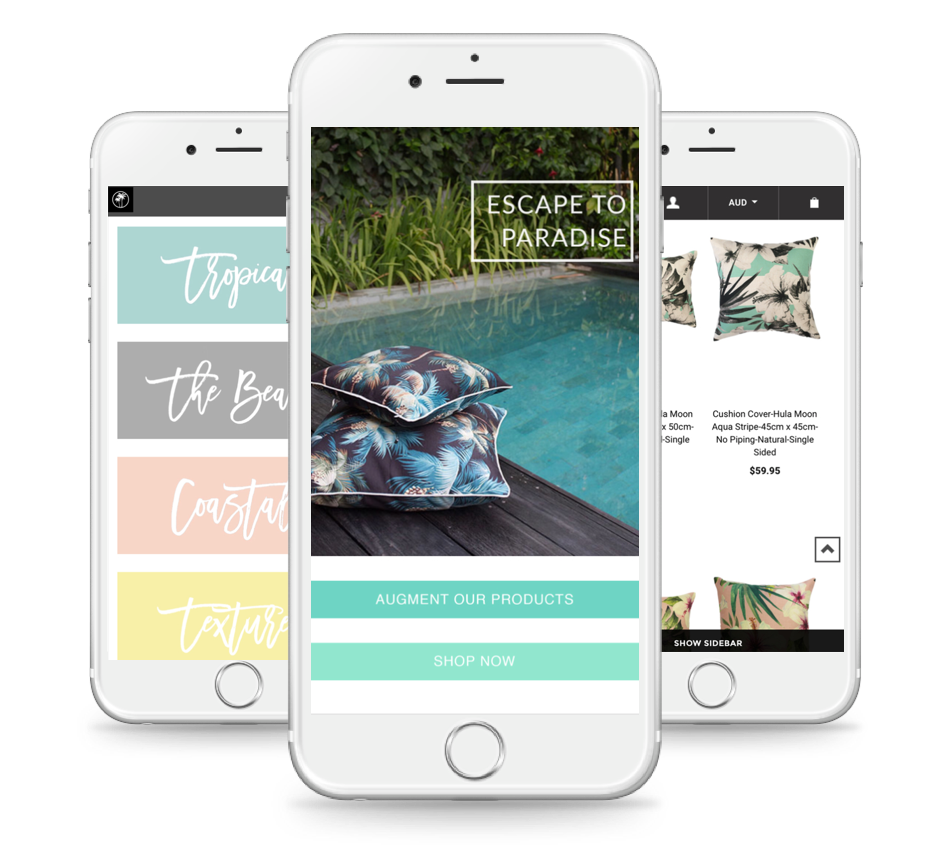 Benefits
By utilising Plattar furniture companies can:
Drive sales
Empower your sales team with an effective sales tool
Create your own virtual showroom
Reduce product returns
Measure sales activity
Own you customer's product journey

Case Study
Gorgeous tropical inspired lifestyle furnishing and homewares company Escape to Paradise, came to Plattar looking for a new way to engage and empower customers to visualise the products in their homes.
The results were:
Over a 1,000 app downloads
50% of sessions lasted over 5 minutes
100 Social shares of the customer's favourite products
Reduced returns