November 15, 2018
Plattar XR has launched!
The first AR platform to bring the Augmented Web to retailers and brands.
Fresh from the sneak preview presented by Google at Chrome Dev Summit on Tuesday in San Francisco and officially unveiled at the PlattarXR launch event In Melbourne on Thursday we are pleased to announce the release of Plattar XR. This release is the culmination of months of work, extensive user research and customer feedback.
One end-to-end platform to bring your products to life.
3D viewers, apps, XR web apps. Create content once, make it available on all channels.
Use the Product Experience Builder to curate and enrich your 3D content, then simply drag & drop to deploy across these touchpoints:
3D Viewers
Interact with products online. Photo realistic, 360 degree, interactive 3D viewer. Easily embedded on website and mobile web.
Your Branded Apps
Bring your AR to Billions. iOS and Android apps distributed to Appstore and Google Play.
XR Web Apps
AR power your existing apps. Apple AR Quick Look and Chrome Canary WebXR available now.
Key new features in PlattarXR:
3D Viewer: Embed 3D products and content into your website.
XR Web Apps: Browser based AR. Apple AR Quick Look and Chrome WebXR ready.
New App Themes & SDKs: Products, collections, favourites, action buttons.
Simple to use solution templates: Product Visualisation, Activations, Support & more.
Configurator: Personalise and customise complex products.
Integrations: Sketchfab and Google Poly make available content in one click.
Get into the details:
Plattar XR makes it simple to create and build out AR experiences. All 3D content, one place, 5 simple steps:
1. Simply select your AR outcome
Out-of-the-box templates
Configurators, presentations, activations, support guides + more
Drag and drop to update
Simple themes & branding wizard
2. Curate content
Bring together your products
Import raw 3D content
Bulk upload and file translation
Leverage your existing 3D models
Drag and drop interface
3. Create experience
Add custom pages & web views
Select text styles, images & buttons
Create product configurators, collections
Select environments to set light & mood
Add annotations, images and videos
Add product info, pricing and links
Create complex scenes & app actions
4. Deploy anywhere
Embed 3D viewers & configurators
Link to XR Web Apps
Build apps to iOS & Android
Build to Web with 1 line of code
App submission with a single click
5. Analyse & update
Dashboard & onboarding
Role based permissions
Simple to use and manage
Google Apps integration
Analytics and logging
Solution Template Library
Access an expanding library of solution templates to help you build quickly on Plattar.
Presentation
Captivate your audience – see your products, at scale, up close in 360.
Explain specs and details through interactive annotations.
Add video, animation and imagery to bring it to life.
Product Viewer
Explore detailed specs and information with Annotations.
See how animation, video and imagery can increase engagement.
Activation
Engage customers with AR launches.
Use game mechanics to bring your brand and products to life.
Share to socials to get your activation going viral.
Support
Explore products with step-by-step guides and walkthroughs.
Annotate products with information, create a touchpoint for ongoing engagement.
Build ongoing engagement and loyalty through support.
Configurator
Make it easy to configure and sell complex products.
Give your customers the freedom to configure custom designs in real-time.
View in 3D on the web and in AR.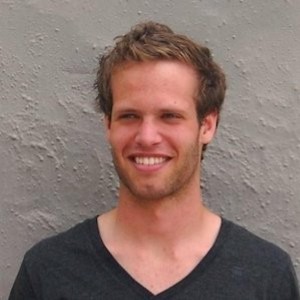 Andre Seldon
Marketing Lead