February 14, 2019
Top Ways Augmented Reality Enhances the Customer Experience
2018 was a big year for the AR industry, but we're excited about what's on the horizon for 2019. So excited that we've compiled some information below to help businesses understand what they should be looking out for in terms of Augmented Reality.
As we kick off a new year, read on for more information on the top 6 ideas for Augmented Reality in 2019.
What to Expect from Augmented Reality in 2019
You will start to see brands and retailers releasing customer experiences based on augmented reality to the general public. Many companies would have been developing their AR technology throughout 2018, and they'll be getting ready to launch.
This was predicted by Paypal last year with their m-commerce trends report, which found that 51% of consumers are eager for brands to offer this powerful technology as part of their buying experience, with 32% of retailers already intending to create an outcome.
The other significant change we will see being adopted more and more, and one that we at Plattar are really excited, about is the ability to view Augmented Reality through a web browser. This means you'll no longer need a specific app to engage in the AR experience. Apple is already out in the market with their technology AR Quick Look on iOS 12 devices, and Google is expected to follow suit in the first half of this year with WebXR. Exciting times ahead!
Augmented Reality Advice to Brands
As a brand, retailer or manufacturer, one of the hardest things is knowing where to start when it comes to augmented reality. Knowing what your customers want should inform what you need, but how exactly do you go about implementing an AR strategy?
Here are some key pointers from the Plattar team.
Understand the problem you're trying to solve

– why will your customers use this on an ongoing basis? Clearly understand what your customers want, and where in your customer experience this will add value.

Build into your strategy.

AR will become increasingly expected to be part of your everyday operations. It's important to make sure you and your team develop a comprehensive plan for how the use of augmented reality will become part of your ongoing strategy.

Think about Marketing.

You will need to think through how to get your experience out into the wild, who is your audience and what tactics will you employ to reach them. Start early and plan how you are going to launch your AR app, there is still massive potential for PR pick up in the media.

Look for scalable solutions.

As your business grows, so should your use of AR as you master it. Before you know it, customers will start expecting you to have it, and then they'll expect more. So look for AR solutions that will be able to grow with you.
The Top 6 Ideas for Augmented Reality in 2019
To help brands discover what is possible, here are our top 5 ideas for AR in 2019:
1. Activate and excite customers with engaging product experiences.
Grab the attention of your customers with immersive 3D experiences that measure conversations and analyze campaign effectiveness. Captivate your audience with Augmented Reality.
2. Create seamless customer experiences by putting your products virtually into your customers hands
Imagine giving your customers the option to see how a piece of furniture might look in their living room, without leaving their web browser. See the technology at work in the video below.
3. Empower your customers to understand complex features and data simply
Bring data to life within a 3D environment to make it easy and accessible to your audience. Make data memorable and impressive.
4.
 Enable your customers to try before they buy with Augmented Reality
See how a new fridge will look in your kitchen. Allow customers to try your products on for size without leaving the couch.
5. Virtually take your product range with you to a trade show or boardroom
Give your sales team the ability to show the features and benefits of your products with ease. Let customers access your best salesperson at the touch of a button.
6. Enable your customers to set up and configure products with ease
You can do away with traditional paper user manuals that people always lose anyway. Provide customers with a virtual guide to how your products work. Check out how it makes a Nespresso that much easier!
For more information about augmented reality and how it can give new life to your business, check out Plattar at www.plattar.com.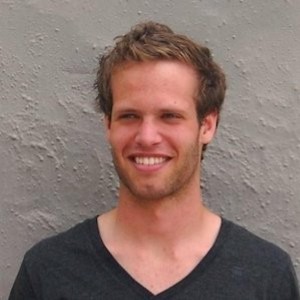 Andre
Marketing Lead