About Plattar
The leading 3D & AR product experience platform
An award-winning platform
3D and AR Commerce made simple
Plattar is the easiest platform for building, managing and deploying 3D and AR experiences across the entire customer journey
Our story began in 2015, with a clear vision in mind: AUGMENT YOUR VISION.
Today, companies from a wide range of industries partner with Plattar to empower their teams and customers with high quality, engaging and impactful 3D product visualsation across the entire buyer journey.

Our platform solution goes beyond delivering stunning product experiences and offers businesses unrivalled versatility in increasing the returns on content investment.
We enable companies to publish to multiple touchpoints with full control over the end user experience and all from within a one platform. At Plattar, we aim to transform the way people experience and buy products – wherever they are. We treat our clients as our partners. As experts in our field and trusted advisors, we strive to create the best possible experience, from platform onboarding to a seamless content creation process and solution setup on the platform to final delivery and deployment of stunning product visualisations and AR experiences.
"

I grew up with dyslexia as a child and relied heavily on visual learning. As an adult, I was drawn to the use of visualisation techniques to solve problems. In particular, I was often left questioning why we have so much 2D content in a 3D world

"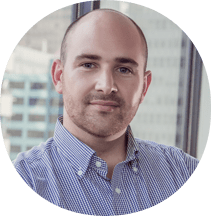 Rupert Deans
Founder & CEO PLATTAR
Forging new ground. Fostering new connections.
Our two goals at Plattar can be described as forging and fostering: On the one hand forging new ground in the realm of 3D and AR technology. On the other, fostering new avenues for connection that ignite the creativity of individuals, and the growth potential of current and future teams.

This is where knowledge, imagination, vision and bravery collide. We find new solutions and explore new models and creative possibilities. We are a team of pioneers, breaking new ground in technology and always looking toward the future.
Meaningful change that drives business
We're in the industry of disrupting industries.
We live and breathe digital, and consistently use creativity to overturn conventions and create meaningful change.
While technology is the clay of our art, we pay equal attention to the human experience, ensuring our platform captivates and delights at all stages of its implementation and use. We're proud to provide a platform that drives customer engagement, increases conversion rates, and reduces costs for our clients.
Get in touch
Take the next step
Find out more about why leading companies choose Plattar