One Platform. Multiple Solutions
Incredible power in one place
Fast, simple, easy 3D & AR solutions for agencies, integrators and resellers.
Create exceptional AR product visualisations and engaging 3D experiences in one place.
Plattar cover a broad range of use cases – deployed all from within one platform.
Fully featured and freely customisable solutions ready to deploy.
BUILD
Our intuitive no-code tools let creators build in 3D and AR with ease. Import assets, create simple products or complex scenes in our easy-to-use content management system.
MANAGE
Manage 3D models, scenes, media, product information and performance data – all from a single, powerful product visualisation platform. Plattar makes remote collaboration a breeze.
PUBLISH
Deploy all your 3D and AR experiences with clicks. Automatically optimised for quality, performance and leading user experience across systems and devices
Deliver immersive buying experiences for your clients
One platform. Multiple Touchpoints.
Easily deploy 3D and AR across all touchpoints, devices and operating systems from one place.
Everything you need in one platform
Simple. Fast. Flexible.
Plattar is easy for everyone to use. Yet, offers full freedom to customise the outcome and comes with a series of enterprise features. A proven, secure and reliable platform that your team and clients will love.
High-Quality 3D
Superior, high-fidelity end user experiences powered by our proprietary render engine technology
Simple UX
From intuitive drag-and-drop editing for non-technical users to custom scripting for advanced use cases
Account Admin
Whitelabelled, multi-tier account structure. Manage clients, projects and teams. Serve clients worldwide.
Turnkey Solutions
Leverage a library of proven UI and experience templates. Then, customise them to your needs.
API + SDKs
Integrates with all major eCommerce platforms, use our API and SDK to connect into existing IT systems
Analytics
Account-level performance tracking and insights with Plattar in-built analytics or export to GA + other tools
Expert Support
The right support at the right time to your team or to your clients. Leverage our expertise in 3D & AR
Secure
Full admin controls. Hosted on AWS cloud and global ledge networks for secure, fast performance
"

Plattar is for anyone who wants to implement leading product visualisation solutions for their clients and keep their focus on what is core to them. Our team can even take on large-scale 3D content production on behalf of you or your clients. With Plattar, you take the investment, complexity and effort out of creating and deploying 3D and Augmented Reality.

"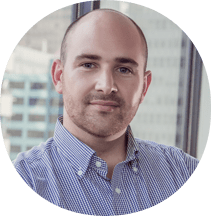 Rupert Deans
Founder, CEO Plattar
Want to learn more about Plattar?
Your clients will love our work
We champion quality
Leading companies choose Plattar over other solutions because of its proprietary rendering technology, which brings your 3D digital products to life with the high quality and fidelity your products deserve.
Dynamic lighting and custom backgrounds
Proprietary render engine for superior display
Handles complex shapes, surfaces and materials
Semi-automated content pipeline
In-built file optmisation for fast loading and rendering

GET IN TOUCH TODAY
Start on projects instantly
We've been partnering with leading creative and digital agencies and solution resellers for years. Our partners appreciate the transparency, simplicity and support we bring to the relationships.
Fully customisable
Implement exactlywhat your client wants
Enjoy complete flexibility
Our cloud-based platform is everything you need to deliver your clients' 3D & AR product visualisation projects. Setup is fast, simple and cost-effective. Manage the platform yourself, provide client access or ask Plattar to do everything for you.
Whitelabelled or branded to your needs Multi-tier account setup and management Full control over accounts, users, assets and projects Leverage proven UI/UX templates to common use cases Fully customisable via Plattar API, SDKs and other tools

Seamless Integration
Integrate Plattar with ease
Plattar integrates easily with eCommerce platform, business systems and other applications.
Plattar API, SDK, in-built script editor and other developer tools help you create stunning, custom solutions for your clients easily and cost-effectively. Connect Plattar seamlessly to all major eCommerce platforms, business systems and other applications.
Trusted partner, expert support
We're here for you
Whether you need content production, technical or developer support or want to manage the platform for you or your clients, we offer personalised, ongoing support for all our partners.
From early planning to launch and beyond, we offer end-to-end support, including high quality, cost effective 3D Content Services, technical and ongoing platform management.