SINGLE SPEED BICYCLES
Bring the cycling passion to life online
Industry: Cycling Solutions Supply | Retail
Client: Single Speed Cycles
Plattar Solutions: 3D Viewer & webAR
Country: AUSTRALIA
SINGLE SPEED CYCLES: Lets customers personalise their dream bike from home
The Melbourne-based bicycle retailer offers a sleek ride for people who appreciate simplicity.
The company specialises in selling single speed and fixie bikes that are the perfect solution for commuters and riders who need a no-nonsense, low maintenance, reliable bike. They're also more affordable, thanks to the smaller number of parts. Tapping an unmet need in the market for great-looking and functioning bikes, without the palaver, the brand has earned itself a loyal following and a reputation for customer-centric innovation.
Online Conversion
+30%
Increase in add to cart behaviour
Sales Growth
+40%
For AR-enabled product pages
Dwell Time
2x
Time spent on product pages
Business Challenge
Increase buyer confidence
During the pandemic, as online spending soared and consumers became increasingly comfortable making large purchases online, Single Speed Cycles recognised the opportunity to improve its eCommerce experience and capitalise on the appetite for home and outdoor-based health and fitness activities.
Gear shift in how people shop for bikes
In the past, the challenge of manufacturing, displaying, and photographing every bike and its various configurations was not practical or cost-effective. Customers had to visit a showroom to try out the bikes and discuss configurations with salespeople.
Single Speed Cycles needed a way to up the ante on its eCommerce offering and personalise the buying experience by showcasing its full product range online. The company wanted to empower customers to view multiple looks, colours and configurations, giving them the ability to find the perfect look, size and functioning bike.
It also wanted to support customers by showing them how the bike will fit when stored at home, without asking them to get out a measuring tape – all while delivering a customer experience that lived up to the expectations of its dedicated followers who've visited Single Speed Cycles in-store.
Want to learn more about Plattar ?
Approach & Solution
Bicycles AR Pilot
Single Speed Cycles partnered with Augmented Reality and 3D platform, Plattar, to develop a solution that allows Single Speed Cycle's customers the ability to configure and visualise the bike they spec to their needs.
Using Plattar's unique multi-touch point deployment capability, Single Speed Cycles worked with the integrated SaaS company to create an interactive 3D Product Viewer and a webAR-powered "View in Home" function.
The solution was then easily integrated with the retailer's eCommerce platform. Plattar-powered 3D product visualisation are now embedded into each product page – allowing customers to explore various bike options, including size, colours, finishes and features, as well as placing the model in situ, correct to scale. All a customer needs to do is to select the 'View in Home' function which intuitively connects to their smartphone camera, allowing a 3D image of the product to be overlaid in their chosen space. Customers can instantly see how their desired Single Speed Cycle product will fit, look and work in the context of their space – whether it's the living room, an apartment hallway, bike rack or garage – before making the purchase.
And the benefits to Single Speed Cycles ?
Create a stronger product connection earlier by giving customers an innovative, new way to engage with the product
Bring the key features of its products to life, showcasing the the design and technical detail in crystal clear 3D
Diversify the sales touch points with 'View In Home' experiences that link directly to the checkout
Build brand equity via a virtual showroom that is infinitely scalable to the entire product range
Self-manage the platform with simple implementation and no/low maintenance, including easy upgrades

"

The quality of our products in 3D is exceptional and reflects the standard we at Single Speed Cycles aim to provide. Working with Plattar has had an immediate impact on our business. They have provided us with an efficient one-stop solution to all our 3D and AR needs – today and in the future.

"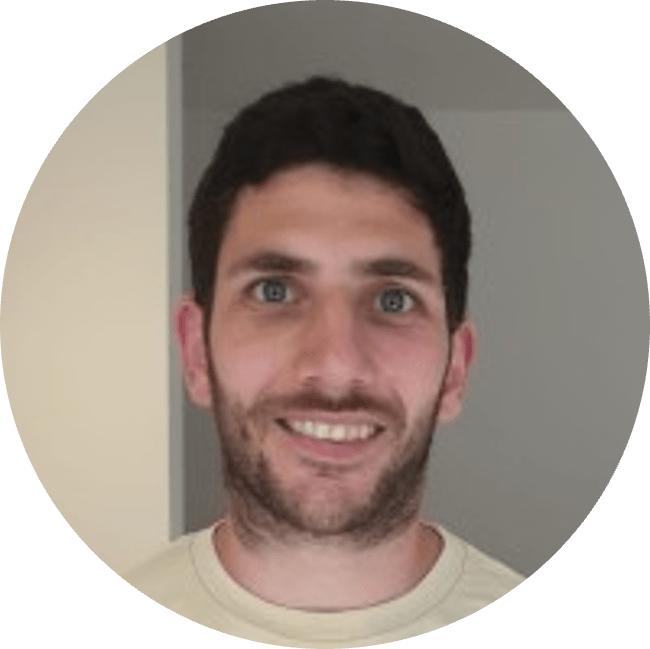 Jamie Nadler
Owner, Single Speed Cycles
Rollout
Seamless move from pilot into production
After the successful pilot, moving the solution into production was simple and instant. Immediately, the team at Single Speed Cycles started to roll out additional products into their Plattar instance. Now… It's 'business as usual' for the Single Speed Cyles team:
Complete access to Plattar's efficient 3D content pipelines
Direct eCommerce integration with no/low maintenance
Self-manage addition of new 3D and AR scenes
On-demand training on Plattar advanced features

Outcome and Results
In a matter of weeks, Single Speed Cycles launched an industry-leading 3D visualisation solution that gives customers an unrivalled online shopping experience that aligns with the brand experience they're accustomed to receiving in-store.
Customers can quickly and easily find and personalise the best Single Speed Cycle that fits their individual needs, without setting foot in a store or having to ask for additional product assistance.
3D and AR Product visualisation has had a big impact on Single Speed Cycles' business:
A 19% increase in sales and a better online shopping experience
Reduced time for sales staff to service customer configuration requests via the phone
Significantly lower cost for Marketing materials (e.g. product photography)
A low monthly subscription – vis-a-vis preiodic investment in upgrading a custom solution

"

By partnering with Plattar we've made strides in our eCommerce approach and business that we didn't think were possible. In a matter of weeks they helped us to create an online buying experience that is strides ahead of our competitors. Our customers can now browse, experience every bike in 3D. They can be sure that what they see on screen is what will arrive on their doorstep. The quality of Plattar's visualisation tools are exceptional. It's as good as being in-store. Plattar has also made things much easier for our team. They're not wasting time cataloguing and displaying products, and instead are spending more time with customers talking about our bikes and personalising the service. Plattar's basic online training gave us all the skills we needed to self-manage the platform. We look forward to working with Plattar to make full use of the end-to-end, commerce solutions & interactive features.

"

Single Speed Cycles
3D & Augmented Reality Product Experiences
Why leading companies choose Plattar
Leading Pioneers
We make it easy and accessible for everyone
We are ground-breakers. Always on the cutting edge of the fast-paced, ever evolving technology space that shifts the possibility of how people view and experience products.
Our platform solution goes beyond delivering stunning product experiences and offers businesses unrivalled versatility in increasing the returns on content investment and publishing to multiple touchpoints with full control over the end user experience and all from within the Plattar platform.
Plattar is unique
The only 3D & AR platform you need
Plattar cloud-based platform is a ready-to-deploy, end-to-end solution for 3D viewers, webAR, product configurators, virtual showroom and face try-on use cases across any industry or size of product range.
The simply drag-and-drop interface includes a rich suite of built-in features. Choose from proven UI templates or easily build custom user experiences that seamlessly integrate with your systems and eCommerce platform.
It's the only 3D and AR product experience platform your teams will ever need.
Get the right support
We're here whenever you need us
Whether you want to manage the platform yourself, or have us do it for you - we offer personalised, ongoing support for all skill levels and team sizes.

From early planning to launch and beyond, we provide end-to-end support, including high quality, cost effective 3D Content Services, technical and ongoing platform management. Benefit from our long-standing experience in 3D and AR product visualisation.
We can support your team from scoping and implementation to GoLive and beyond.