Should You Hire an Internal Augmented Reality (AR) Developer or Use an AR  Subscription Service?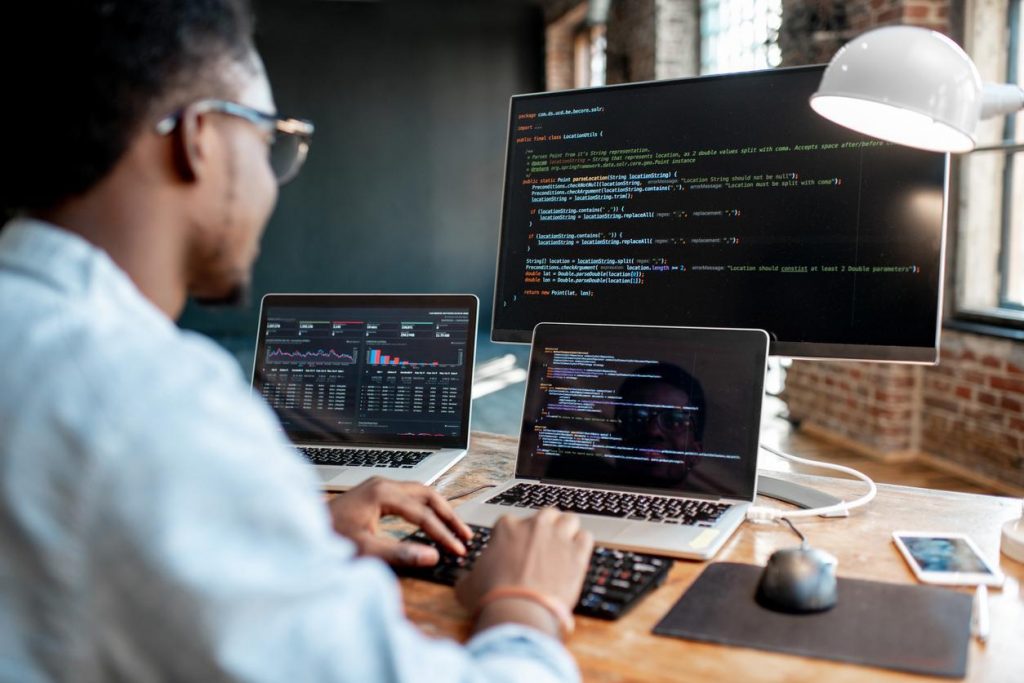 Virtual reality (VR) has been on the tip of people's tongues for years as one of the new technologies transforming film, gaming, and media. But VR experiences that bring a new layer of immersion to fiction aren't the end of the story; they're being used in a myriad of real-world applications too, such as retail and eCommerce.
Augmented reality (AR) experiences are digitally enhanced interactions with the real world delivered via computer-generated graphics, audio, or other sensory experiences. Unlike virtual reality, augmented reality has the capacity to enhance real-world experiences with virtual ones, serving as an overlay for reality.
The current value of the augmented reality market stands at $3.5 billion with plenty of space for future growth as corporations gain interest in better ways to engage and connect with their customers.
Augmented reality is all about streamlining real life into a digital interface, and there are plenty of accessible options for companies looking to delve into the space and develop their own experiences.
Read on to learn more about examples of AR, the difference between AR and VR, the reasons you should incorporate augmented reality into your customer experiences, and whether it makes more sense for you to hire an augmented reality developer in-house or through a subscription service.
What is Augmented Reality?
Augmented reality is a digital overlay that enhances the sensory qualities of a real-world experience.
Understanding AR in the abstract can be pretty difficult, so the best way to grasp it is by looking at a real-world example.
You may remember the hit mobile game Pokemon Go, which came out during the summer of 2016 and spawned a real-world craze.
Players ventured into city landscapes and the wilderness to search for new Pokemon, spin Pokestops to win items and fight gyms for rewards.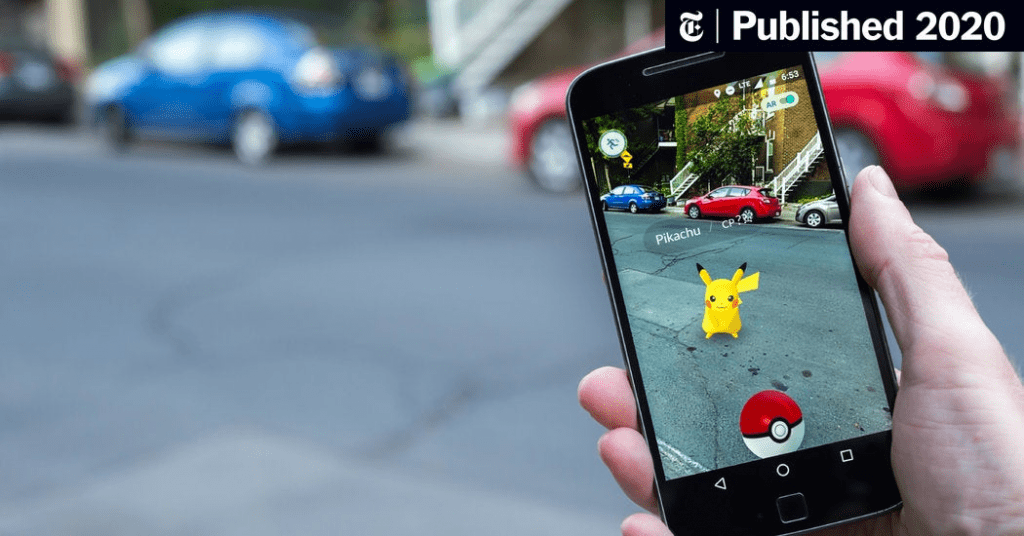 The difference between Pokemon Go and a traditional Pokemon game is the player's level of real-world activity.
You have to actively get up and move through the world to interact with Pokestops, gyms, and enemies who are correlated to real landmarks. The game's contents exist in a virtual world, but they are inextricably tied to our reality thanks to the augmented reality aspect of the game.
You can't have the full experience of playing Pokemon Go without real-world activity.
Augmented reality may seem like a thing of the future, but it's closer to our current technology than you may think. 32% of users have already used augmented reality in some form for online shopping. Integrating augmented reality is part of helping your brand stand out from competitors in a busy marketplace.
With that in mind, how do you differentiate augmented reality and virtual reality experiences?
What's the Difference Between Augmented Reality and Virtual Reality?
Unlike augmented reality, where user experiences exist simultaneously in the real world and a virtual overlay world, virtual reality occurs entirely in the realm of a virtual world.
The game Beat Saber is a great example of a virtual reality game. It's a rhythm game where your motions are tracked by sensors but do not correspond to moving in the real world. Instead, you "slash" according to the rhythm of the music, and your arm movements are translated into your game avatar moving in a virtual space.
Need a little more explanation? Check out this table outlining the differences between augmented reality and virtual reality.
| | | |
| --- | --- | --- |
| | Augmented Reality | Virtual Reality |
| What is the setting for the experience? | Blended real world and virtual world | Virtual world |
| How can you access the experience? | Comparatively accessible; can be accessed through smartphones, tablets, and computers | Less accessible; requires a headset for a fully immersive experience |
| Where do you need to be physically? | In real-world environments compatible with AR displays, the experience will adjust according to a real-world location | Anywhere, the real-world setting does not have a bearing on virtual reality experiences |
| Can you move freely while using this experience? | Yes | No, you will have to stay within range of your equipment |
While creating an entirely computer-generated world through virtual reality is highly impressive and immersive, it's not the most realistic option for most companies and consumers alike, for the following reasons:
Lack of platform adaptability – You will need to pick what kind of platform your VR content is suited for when first creating it, and content crafted for one particular platform usually will not work well with other platforms, limiting the accessibility of your content even more.
Individualised experience – Whereas augmented reality focuses on bringing people together into shared real-world space, virtual reality is about the individual user's experience. This can make for highly immersive single-player game experiences but far less effective shared brand experiences.
Augmented reality is a far more realistic solution for most companies when it comes to branching out into virtual experiences.
For example, Plattar's client Bailey Nelson used AR to implement virtual try-on so customers can digitally wear their glasses, seeing how they look before they buy them, using any device. This new feature resulted in:
Greater than 400% conversions for AR-enabled products
Visitors to the website using the try-on feature viewed three times more products
One out of eight customers used the try-on feature just one week after launch
What this example demonstrates is that there is a solution for retailers and eCommerce companies that sell products that are heavily dependent on the customer's ability to visualise how they will look in a space or on their person before they buy.
Reasons to Use Augmented Reality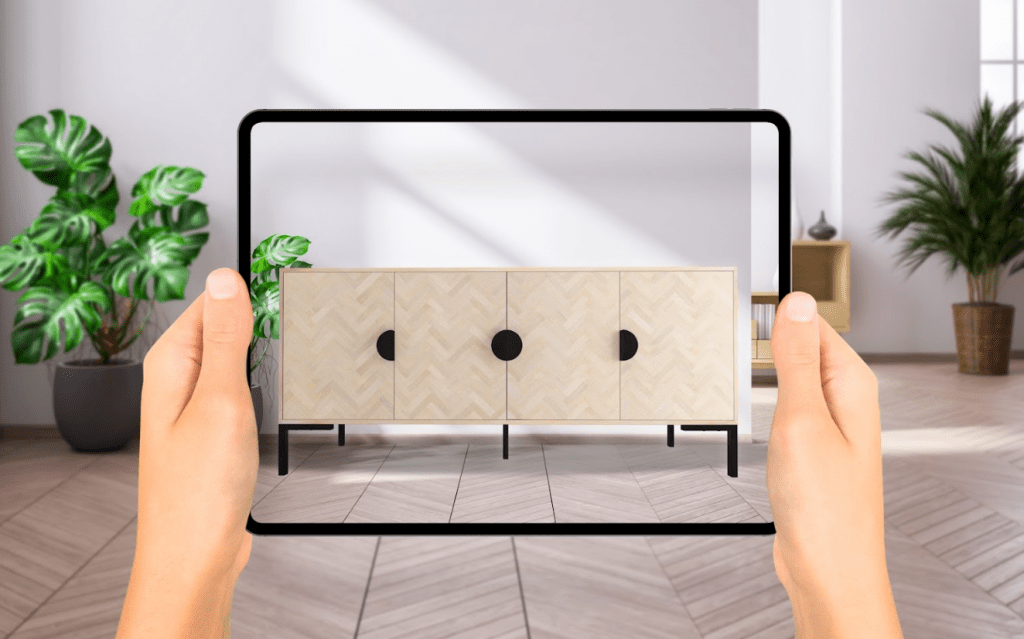 AR is a great way to engage your customer online. Let's take a look at some examples of how AR can be used to showcase your product to customers, as well as delight and entertain them.
Bring the Business to Your Customer
Let's say you're marketing a product or service that's best experienced in the storefront. How can you attract consumers at home? Creating an AR experience might allow them to buy into the benefits of what you're selling without needing to be there in person.
For example, an AR makeup filter could help convince customers to complete their beauty purchases online.
Make Online Experiences More Interactive
With an augmented reality experience, you can engage directly with customers, encouraging them to take action themselves and experience what you have to offer firsthand.
For example, Plattar's client Brosa, an online-only furniture company, wanted to demonstrate how marrying technology with customer service could provide innovative customer experiences in the furniture industry. By allowing customers to view furniture—at scale—in the space where they're planning to place it, customers have increased confidence in their purchases. After implementation, Brosa saw a four-times increase in conversion rates on AR-enabled products.
Improve Workplace Efficiency
Looking for a better way to train employees? Craft an augmented reality experience to provide onboarding training, removing the need for hands-on teaching.
They'll be able to better grasp learnings through real-life execution, and the digital overlay will instruct them on the proper action for each situation.
Better Product Experiences
If you have a complicated product that requires assembly or interpretation through instruction manuals, why not bring the instruction manual into an augmented reality format? Superimposing an AR filter over a complex interface may help streamline and simplify it for the consumer's benefit.
In today's marketplace, customers are looking for more information on why you are better than your competitor.
Two-thirds of shoppers believe AR could help them make a better purchasing decisions by providing more details they might not be able to learn through traditional forms of advertising. When done right, augmented reality can serve as an instruction manual, user training, and marketing all in one.
At this point in the article, you might wonder how you can get to work developing an augmented reality experience of your own. Let's review the possibilities. There are two main methods of creating a new AR experience:
Build a new AR experience from scratch with an in-house augmented reality developer
Buy a subscription service to quickly set up an augmented reality solution for your business
How do you break down the options to find which is the best for you? Read on to learn more.
In-House Augmented Reality Developer versus Augmented Reality Platform Subscription Service?
First of all, let's explore the options in further detail to see how they might compare:
Build. This means hiring an in-house augmented reality developer or converting existing technical personnel with the right skill set into augmented reality developers.
Suitable for: A long-term ongoing solution if your augmented reality project has a lot of variables that can't be customised in a subscription service and if you can find the right augmented reality developer at an optimal cost for your company.

Buy. This refers to purchasing a subscription service that lets you quickly set up an augmented reality solution for your business.
Suitable for: If you have limited resources to expend on building the solution or are looking to dip your toes into augmented reality without committing too much of your business strategy toward it.
The short answer? Build-or-buy decision is often a function of determining the relative priorities of cost, control, solution availability and time to market. Your mileage may vary. Refer to the table below for reasons you might want to opt for one or the other regarding augmented reality developers.
| | | |
| --- | --- | --- |
| | Build In-House | Buy Subscription Service |
| Pros | Increased control over the building processAble to create a more customised solution that meets your exact needs | Short time to value (i.e faster deployment within days or weeks at lower cost)Challenging technical issues are resolved by experienced customer techniciansAccess to technical and operational support when neededExperience and domain expertise (e.g. Plattar is a focused pioneer)Deploy a single solution across multiple customer touchpoints Solution maintenance and innovation to keep pace with market Economy of scale (i.e. rich feature set, solutions to hard challenges)Ability to deploy across teams, functions or geography easily at pace |
| Cons | Time-consumingTechnically challengingMay be hard to find someone with sufficient experience/skills in building AR solutions in your fieldSignificant upfront investments in tools, processes and peopleRisk of overruns and budget uncertaintyAbsence of key industry partnershipsLess resource on technical innovation | Less customisabilityOngoing payments to outside vendor makes financial situation uncertain |
At the end of the day, it will depend on what you value more in developing an augmented reality solution.
Looking for customisation, control over the build, and ease of making in-house tweaks? Go for an in-house build. Looking for affordability, an easier building experience, and less upfront commitment? Subscription services may be a better option for you.
Let's say you've decided to find an augmented reality developer to build your software. What should you consider when looking for the right person to work on this project?
Top Considerations When Selecting an Augmented Reality Developer to Build Your Software
Looking for the right augmented reality developer to build the best AR experience possible for your customers or employees isn't easy. Here are a few criteria you should consider for the right candidate.
Experience Working With the Right Platforms
Augmented reality may be a relatively new technology, but plenty of platforms have emerged. Find a developer with experience working with the platform you're planning an AR experience on.
If you don't know which one to pick, ensure you find an augmented reality developer who knows the best option for your business.
Are They Building From Scratch or Building on Top of an Existing Solution?
Even with augmented reality developers, you want to account for how much of a foundation they're starting with.
They should have experience scoping out the project if they are building from scratch, and if building on top of an existing solution they'll need to understand how to productively build on what has already been scoped out.
Customisability for Your Business's Unique Needs
This goes for any type of developer but is a must-have for an augmented reality developer. Keep an eye out for developers who care about what your business needs in a solution.
Are you looking for simple overlay text? Pop-up graphics? Complimentary audio experiences? Your developer should know how to account for what you list in the requirements and design a user-friendly experience with that information.
Customer Service
Is your augmented reality developer quick to respond, friendly, open to discussion, and patient? Make sure whoever you hire isn't just the most talented at developing an augmented reality solution but also skilled at navigating customer service and resolving your queries in a timely manner.
Poor communication has killed many projects, so don't let it affect yours.
Secure and Private
Finally, make sure you hire someone willing to be discreet about business secrets and maintain a professional silence when disclosing information about your project to outsiders. Sign an NDA.
Carelessness with your data could lead to plenty of problems down the line.
Top Considerations When Purchasing an Augmented Reality Platform
Say you've decided to go the other route. Instead of hiring an augmented reality developer to do it yourself, you are purchasing a license to an augmented reality platform to build a solution on your own.
Although this may seem like a DIY option, there are still plenty of things to remember before you click pay on your AR platform.
Types of Licenses
Do you need to pay for additional licenses on top of licensing the platform? How much utility do you get from this license (e.g. are you allowed to use it freely for marketing and sales)?
Be sure to double-check the legalese before paying. You never want to find out you don't have the rights to an augmented reality experience after spending the money to develop it.
Integrates with Your Existing Systems
Analyse your existing online infrastructure, whether it's for marketing, technology, or virtual experiences. How does this new augmented reality experience integrate with everything else?
Research the best fit for your business needs so you don't have to reconfigure every asset you already own to fit around a new piece of AR technology.
Customer service
Look up online reviews for the platform. Can customer service respond in a timely fashion and resolve your issues? Is there a robust online knowledge base for common questions?
Making sure you find a service with enterprise-grade customer support can make a world of difference when you're struggling to decode technical jargon down the line.
Security and privacy
Once again, ensuring your business information doesn't leak through a platform is crucial. Does the platform provide encryption or some other guarantee that prevents sensitive information from being leaked?
Double-check their terms of service and reviews to see how your information is being actively protected.
Affordability
How does the pricing compare to what you're getting in terms of capabilities? It may not be realistic for you to pay top budget for every single functionality, so you'll have to decide which functionality matters most to your project.
The best way to do this is to make a top list of what you are looking for in a platform and then make those your priorities when searching for the optimal augmented reality solution for the best price.
Customisation of Capabilities
Can you tailor the platform's capabilities to suit your needs? This might mean adding or augmenting the platform's default mode. Be sure to look into whether or not that is possible or how easy it is to tweak "default" to look like something branded and created by your company.
Scalable
Developing an augmented reality solution should help your company grow. You need a solution to grow alongside your business, accommodating more customers and employees as you expand. Look for a solution that publishes to audiences of varying sizes through just one touchpoint.
Just knowing what to look for when picking an augmented reality platform might not be helpful when it comes to making the decision for yourself. Let's review a few great subscription options to see what is available on the market.
Two AR Software Subscription Platforms to Consider Before Hiring an Augmented Reality Developer
Here are two AR platforms to consider before spending big money to hire an augmented reality developer.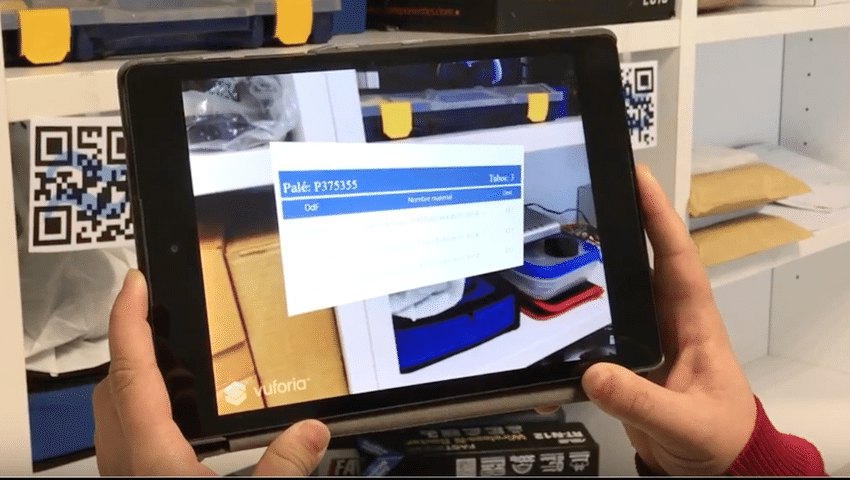 Features: Remote assistance tool designed to curate and distribute AR experience for employees.
Benefits: AR experiences can be published and deployed across various devices and platforms. Remote assistance-friendly and provides real-time augmented reality. Designed for knowledge transfer across teams.
Targeted industries: Industrial industries with heavy-duty technical work and high-intensity protocols.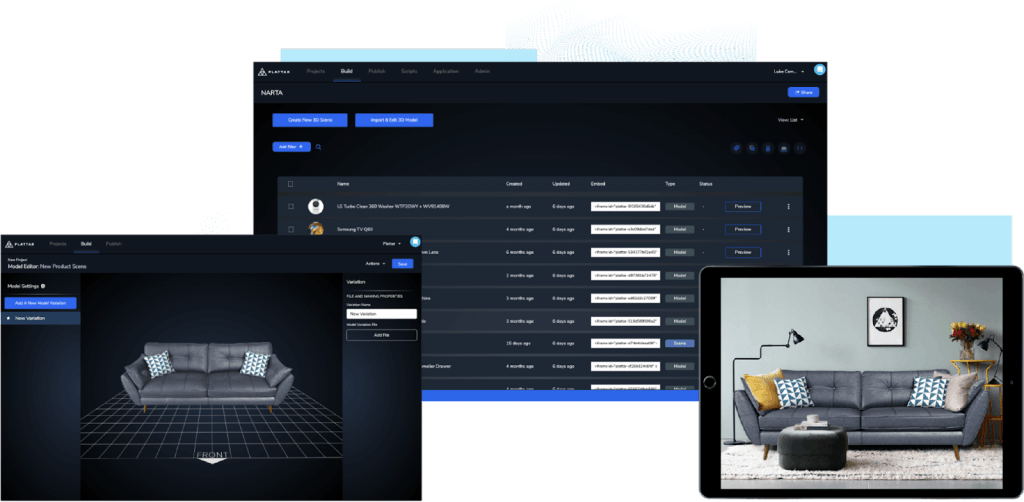 Features: All-in-one solution to curate, manage, and deploy all your AR assets in one place. Drag-and-drop editing allows for easy tweaking. Project sharing makes group collaboration easy. Analytics allows you to improve the effectiveness of the augmented reality experience.
Benefits: No coding skills are required. Collaboration-friendly. Scalable (one place for assets, distribution is unlimited by scale). Enterprise-grade customer support (high-quality knowledge base for education, quick-responding customer support).
Targeted industries: Retailers, eCommerce. Any brands which are product-based.
As you can see by the comparison above, Vuforia and Plattar are solutions designed for different types of corporations with different needs. While Vuforia excels at AR knowledge transfer within an organisation, Plattar is designed for more general AR usage, which means it can fit into various marketing, training, and customer service-related usages.
Conclusion
If you are looking into crafting an augmented reality solution for your business, there are two main options. Hiring an augmented reality developer is more expensive and time-consuming. Still, it can provide a greater degree of in-house control over the final product. At the same time, an augmented reality platform provides a more affordable service that can also take care of distribution and deployment.
Finding the right augmented reality platform can be a great fit, especially if you are trying out augmented reality for your business for the first time. Contact Plattar today to see how it can meet your business needs.